The Slow Regard of Silent Things: The Kingkiller Chronicle #2.5 • Patrick Rothfuss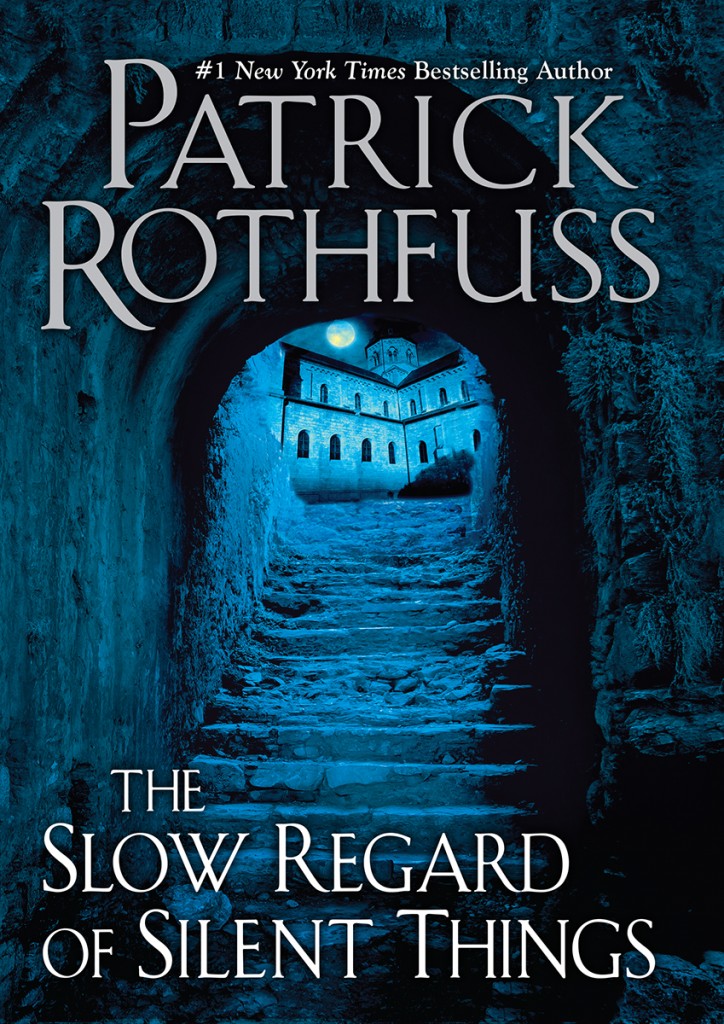 Deep below the University, there is a dark place. Few people know of it: a broken web of ancient passageways and abandoned rooms. A young woman lives there, tucked among the sprawling tunnels of the Underthing, snug in the heart of this forgotten place.
Her name is Auri, and she is full of mysteries.

The Slow Regard of Silent Things is a brief, bittersweet glimpse of Auri's life, a small adventure all her own. At once joyous and haunting, this story offers a chance to see the world through Auri's eyes. And it gives the reader a chance to learn things that only Auri knows….

In this book, Patrick Rothfuss brings us into the world of one of The Kingkiller Chronicle's most enigmatic characters. Full of secrets and mysteries, The Slow Regard of Silent Things is the story of a broken girl trying to live in a broken world.
GUYSSSSSS. I am deep into a Kingkiller Chronicle fanzone right now. I'm in the middle of re-listening to THE WISE MAN'S FEAR after just finishing a re-listen of THE NAME OF THE WIND, and I am loving all up on these books anew. When I found out that Patrick Rothfuss was writing a short story about one of my favorite secondary characters at The University, Auri, I was so excited. I mean, I can't lie, I was hoping against hope that his big announcement would be something related to book 3, THE DOORS OF STONE, but Auri is going to be an excellent diversion, I think.
Auri is, as the synopsis states, "a broken girl." Not everyone who attends The University is mentally strong enough to handle the pressure, and Auri is one of those former students. She's simple, but not in the way of a disability. More in the way of no longer encumbered by the strictures of society. She speaks with whimsy and is skittish around strangers. But she has a very loyal, very sweet brother-sister relationship with Kvothe, and I just adore them. The idea of seeing more of Auri and where she lives is enormously intriguing to me. I AM STOKED.
THE SLOW REGARD OF SILENT THINGS comes out October 28, 2014 from DAW