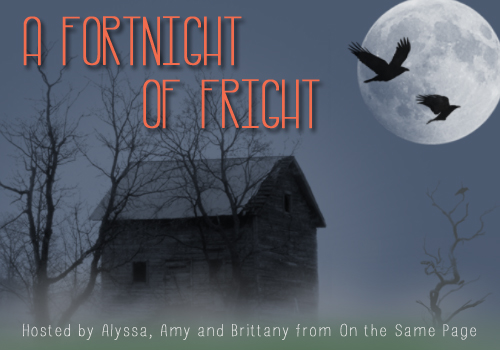 Guys, I'm SO EXCITED to have Lauren from Bookmark Lit on the blog today as part of the Fortnight of Fright because she's talking about something super fun: Halloween MOVIES AND TV SHOWS. Get ready to set your DVRs, friends! And try not to get that song from Casper stuck in your head like I did.
---
Thank you, Amy, for hosting me during Fortnight of Fright!
One of my favorite things to do for Halloween is turn down the lights, light some candles, grab a pumpkin beer, and watch some classic movies or creepy shows. [insert personal picture somewhere around this paragraph]  I generally enjoy horror movies, but don't have anyone in my life who is willing to watch them with me! As a result, I tend to stick to some of my childhood favorites that aren't too scary. Today I'll be sharing some of my recommendations for October and some of the places you can catch them.

Disney Channel movies are the first ones I turn to when I think of Halloween movies. Halloweentown should be EVERY person's favorite Disney Channel movie (Halloween-related or not!) You can normally find these movies showing on ABC Family's 13 Nights of Halloween or on Disney itself in October…. Or you can be aggressive like me and buy them on DVD.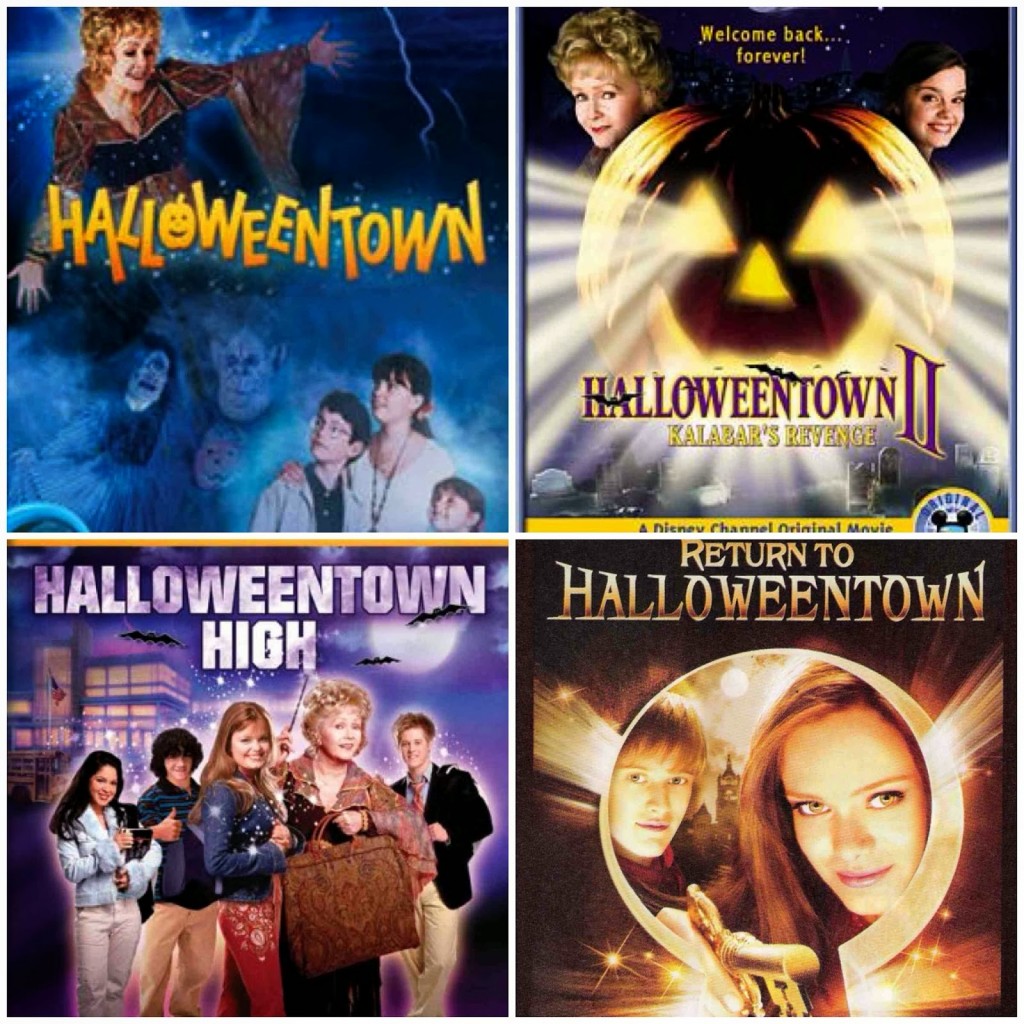 The Halloweentown movies are absolute classics. Of course, like with most series, the first movie is the best one. If you somehow missed these, the movie is about three siblings who learn that their grandmother is a witch. The kids follow her onto a magical bus that brings them to Halloweentown, where something evil is brewing. They gain their powers and help stop the spirit before it's too late. There are three other movies in the series: Halloweentown II: Kalabar's Revenge, Halloweentown High, and Return to Halloweentown.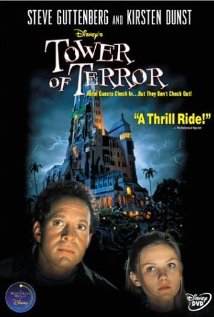 Tower of Terror is a Disney movie that is actually based on the Walt Disney World ride with the same name. The movie stars a young Kirsten Dunst and Steve Guttenberg as they investigate a sixty-year-old mystery plaguing the abandoned hotel. It's certainly a cheesy Disney movie at its finest, but has a pretty cool twist that (maybe) you won't see coming.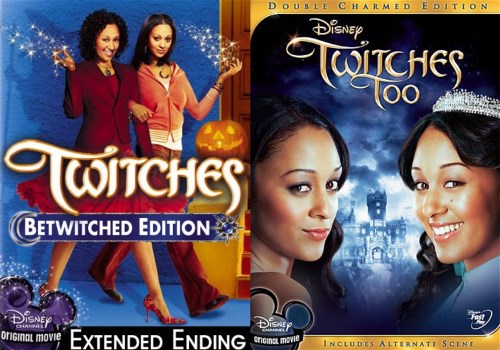 Twitches and Twitches Too, starring Disney's go-to twins (Tia and Tamara Mowry), is your classic separated-at-birth twin story. These twins meet on their 21st birthday and find that they need to use their powers to save their birth mother and the magical land where they were born. If you're into any of the other Disney movies I mentioned, you'll like these two movies as well….even if the only reason you watch them is to reminisce on your younger days.

There are some classic Halloween movies that you can't let yourself forget during this time of year. Again, a lot of these are on ABC Family's 13 Nights of Halloween. A few of these are also on Netflix, so you'll see that noted for the movies you can catch on there.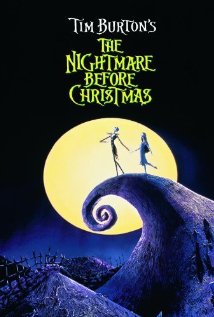 Is The Nightmare Before Christmas a Halloween movie or a Christmas movie? Who cares! Watch it every month between now and the end of the year. This one is on Netlfix, too. Tim Burton delivers as always with his creepy animation, characters, and settings. Jack Skellington is the king of Halloweentown (not to be confused with the Halloweentown I previously mentioned) and discovers a Christmas town. Feeling inspired, he tries to bring some of that holiday spirit to his hometown.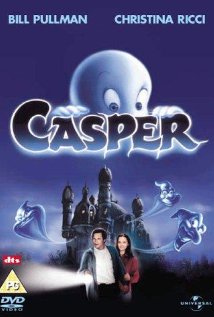 Casper is another Halloween story from everyone's childhood, no matter how old you are. Casper is probably the cutest ghost you'll ever meet. A father and his daughter move into an old house to do some paranormal investigating, when they find that there are four ghosts who live there too. Christina Ricci is young and angsty in this one. There are quite a few spin-offs of this one, if you're in the mood. Those can be found on Netflix, but unfortunately not the original.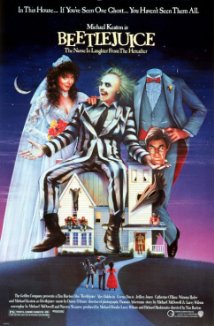 Beetlejuice is an old-school Tim Burton movie that can't be missed, either. A couple that has recently passed away is still living in their old house when a new (living) couple moves in. They enlist the help of Beetlejuice (who is creepy and unexplainable) to help scare them off.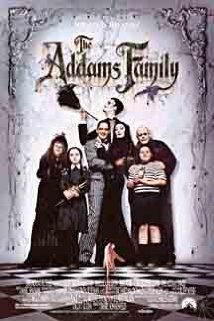 The Addams Family is a movie that can get the theme song stuck in your head just by thinking about it. This creepy family is well-known for having a lot of weird names (Gomez, Fester, Morticia, Wednesday, and Pugsley). Young Christina Ricci appears again as the extremely sarcastic and serious Wednesday Addams, who is pretty much the best part of the movie. This one is on Netflix!

It's not too late to get addicted to a creepy television show that you can binge-watch until after Halloween. Some of these are on Netflix, while others are still mid-season. Generally you can find past episodes and seasons On Demand or on Hulu, if you're in the mood to track these down!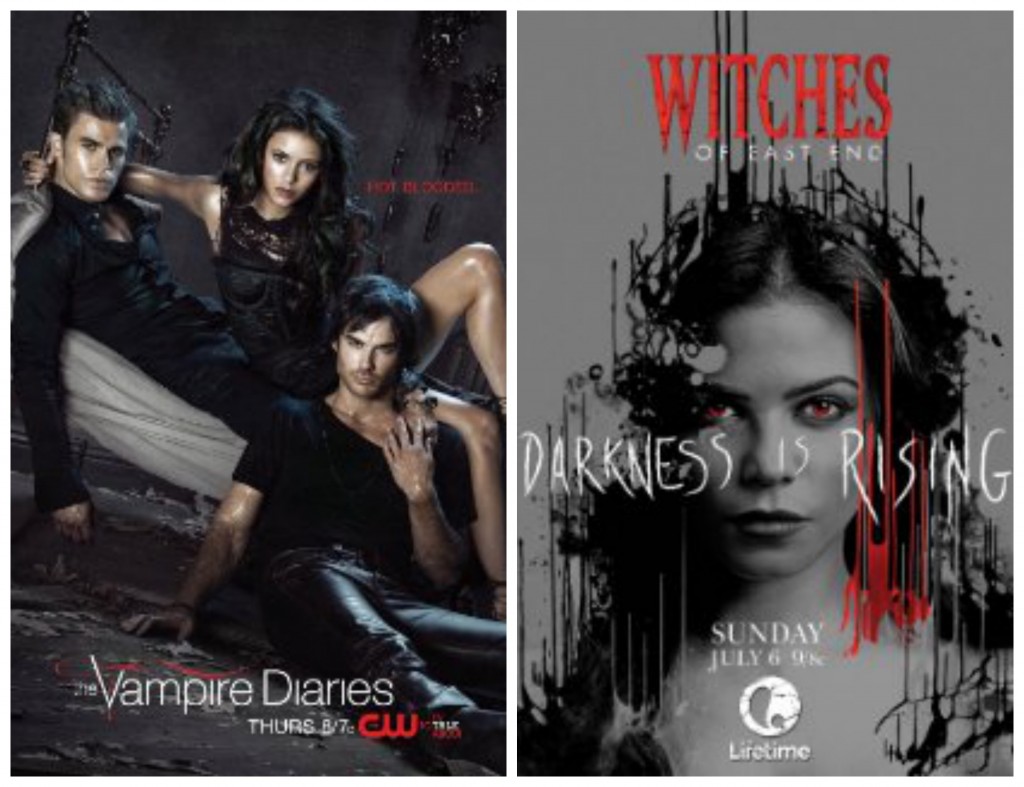 The Vampire Diaries and Witches of East End are two shows that book bloggers and readers are likely familiar with… because they're based on books! The Vampire Diaries by L.J. Smith is the series that sparked the TV show of the same name. The story follows Elena Gilbert, who finds herself torn between two vampire brothers. Witches of East End is the first book in the Beauchamp Family saga by Melissa de la Cruz. This TV show follows the Beauchamp women as the daughters learn they are witches and come to terms with their powers. I've been watching both shows for a while now and can definitely recommend them both as Halloween shows to get started with. Both of these shows are on Netflix, except from their current/most recent seasons!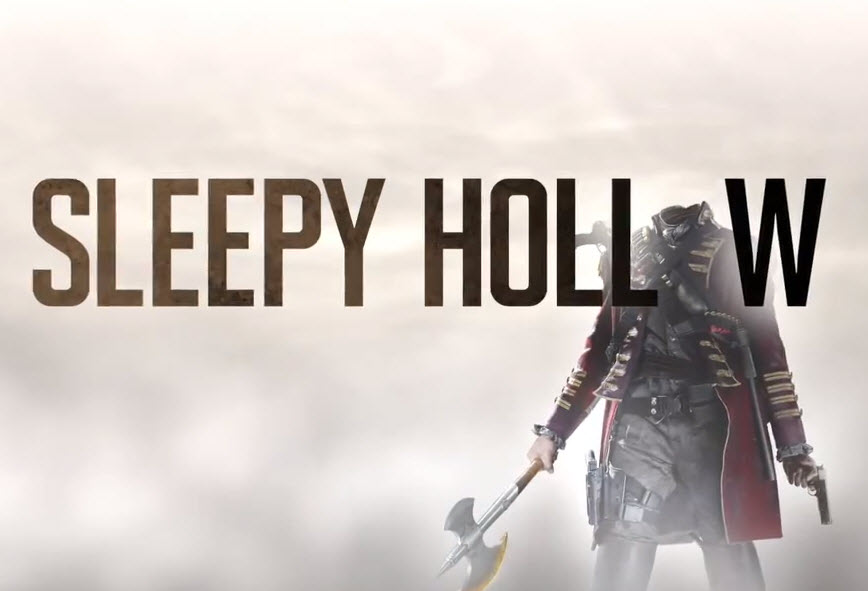 Sleepy Hollow is a retelling of the classic tale with the same name. Ichabod Crane is resurrected and brought into the future to help solve a mystery with the current police of Sleepy Hollow. I've only watched part of the first season of this one, but others (like my parents) have watched all of the episodes and really have enjoyed it. There's a bit of mystery along with creepiness, which could be a great combination for spooky October TV. You can find Sleepy Hollow's current season on FOX and past episodes on Hulu or On Demand.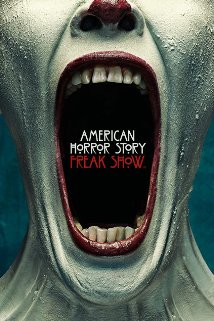 I'm sure the first TV series think of when they're looking for Halloween programming is American Horror Story. I watched the previous season, Coven, and was very impressed. The show uses the same characters but highlights a different creepy story each season. Season one featured a haunted house, season two took place in an insane asylum, and season three involved a school of young witches. The current season is only a couple of episodes in (so you can find them on Hulu) and is centered around a freak show. The previous seasons are on Netflix and you can find new seasons each October on FX.

Netflix can be your friend or enemy, depending on what you're trying to watch on a given day. It has quite a few horror movies if you're into something scarier, too. (If you don't already have Netflix for some reason, you can sign up for a month-long free trial this month to get your scary movie fix.)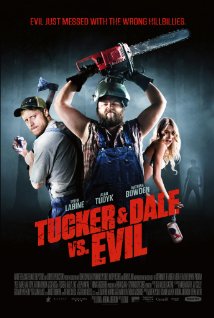 Tucker and Dale vs. Evil is a little different than the others I've featured here, but it's definitely worth mentioning. This is a funny but gory take on traditional horror movies. A group of college kids mistakenly assumes Tucker and Dale are serial killers because they happen to look the part, and lots of crazy misunderstandings happen.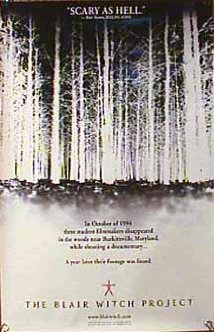 I'll be honest: I've only seen parts of the Blair Witch Project. I watched it from behind a pillow when I was an easily-scared nine year old. The plot is simple and the movie is a classic: three film students seek out the Blair Witch in some creepy woods and only their video footage is found.
(As I mentioned before, you can also find The Nightmare Before Christmas, The Addams Family, The Vampire Diaries, Witches of East End, and American Horror Story on Netflix.)
——————————————————————————————————————————-
Thanks again for featuring me on Fortnight of Fright! I hope everyone was reminded of some childhood favorites or found something new to watch this October.
Thank YOU, Lauren!