So, I've never done mini reviews before. Kind of makes me feel like a cop out. Alas, I have a huge backlog of books that I read mostly over the summer, but some recently as well, that I want to review but either read so long ago that I can't remember details, read but don't think I could write a full review of, or…nope just those two. Primarily the former. But just because I didn't get around to reviewing these books closer to when I finished reading them doesn't mean that I don't have SOME thoughts, and the thing that REALLY gets me is that I really enjoyed most of these books and I wish I'd been able to give them more attention. WAH FACE EMOJI. I'm glad to be shouting them out, though.
I have another batch of these that I'm going to work on for next week, but I thought I'd start with the fantasies. YAY!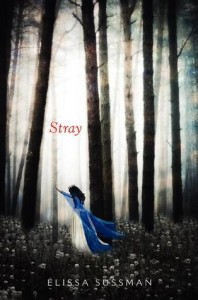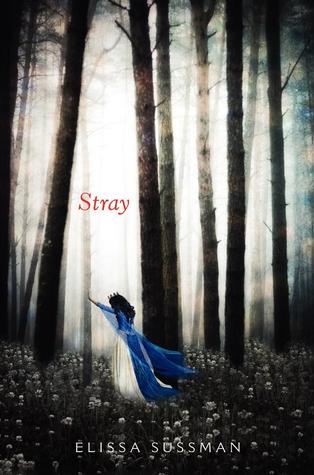 I am grateful for my father, who keeps me good and sweet. I am grateful for my mother, who keeps her own heart guarded and safe. I am grateful for my adviser, who keeps me protected. I am grateful for the Path, which keeps me pure. Ever after.

Princess Aislynn has long dreamed about attending her Introduction Ball, about dancing with the handsome suitors her adviser has chosen for her, about meeting her true love and starting her happily ever after.

When the night of the ball finally arrives and Nerine Academy is awash with roses and royalty, Aislynn wants nothing more than to dance the night away, dutifully following the Path that has been laid out for her. She does not intend to stray.

But try as she might, Aislynn has never quite managed to control the magic that burns within her-magic brought on by wicked, terrible desires that threaten the Path she has vowed to take.

After all, it is wrong to want what you do not need. Isn't it?
Stray: Four Sisters #1 by Elissa Sussman 
I REALLY wanted to love STRAY, you guys. I did. It sounds so much like a book that I would love. And there were things about it that I enjoyed, and I'll probably check out book 2, but when I tell you that my favorite parts were when Aislynn blows of steam by baking bread that sounded delicious, that should give you a hint about my general feelings. Nothing seemed to GRIP ME about STRAY. Aislynn didn't, the romance didn't, and the world-building was, frankly, messy. I was intrigued enough by it to be curious about what happens next. The fact that fairy godmothers like Aislynn supposedly lose their "loving hearts" making it impossible for them to feel romantic feelings seemed a little too pat, but very much in keeping with that old-school fairy tale vibe. I liked that Aislynn, despite losing her "loving heart," still seemed to experience some of those forbidden feelings. The source of that is interesting to me. I'd also read more about the Evil Queen and how her story is related to Aislynn's and what ramifications her plans will have on Aislynn.
The biggest bugaboo for me was the world-building. I found myself often a little confused and muddled. Sometimes the exposition would say one thing, and then something else would turn out to be true, or something would be explained and then later that explanation would be unraveled slightly. It just seemed very confusing. Which is a shame because it all seemed so promising. But in reality, the thing I was most excited about upon finishing STRAY is the bread recipe at the end.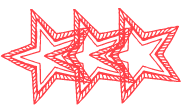 ---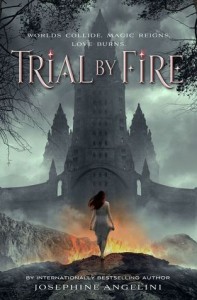 This world is trying to kill Lily Proctor. Her life-threatening allergies keep her from enjoying experiences that others in her hometown of Salem take for granted, which is why she is determined to enjoy her first high school party with her best friend and longtime crush, Tristan. But after a humiliating incident in front of half her graduating class, Lily wishes she could just disappear.

Suddenly, Lily is in a different Salem—one overrun with horrifying creatures and ruled by powerful women called Crucibles. Strongest and cruelest of them all is Lillian . . . Lily's other self in this alternate universe.

What makes Lily weak at home is what makes her extraordinary in New Salem. In this confusing world, Lily is torn between responsibilities she can't hope to shoulder alone and a love she never expected.
Trial by Fire: Worldwalker #1 by Josephine Angelini
I enjoyed TRIAL BY FIRE, friends. As you may know, anything vaguely Salem-ish is going to attract my attention because witches. This dystopian/alternate world Salem is really interesting, and I enjoyed the little bits of WTFery surrounding Lily and her other Salem self, Lillian, and the Crucibles themselves. I'm really intrigued by the fact that this alternate society is run by women who are basically witches. LOVE WITCHES. So that angle was really fun for me.
I also zipped through TRIAL BY FIRE. That happens sometimes: I'm enjoying a book, but maybe not LOVING IT, but I still can't put it down. TRIAL BY FIRE was like that. Lots of action and characters in jeopardy and big things that we don't fully understand yet. However, this was also one of those books where I found some holes in the world-building that irked me, and the pacing–while mostly awesome–sometimes made things seem too fast. Good thing I really liked Rowan. *wink wink*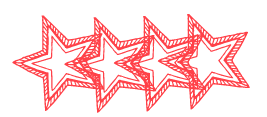 ---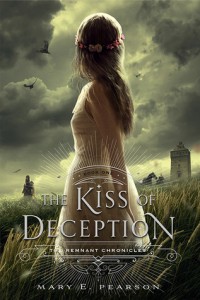 A princess must find her place in a reborn world.

She flees on her wedding day.

She steals ancient documents from the Chancellor's secret collection.

She is pursued by bounty hunters sent by her own father.

She is Princess Lia, seventeen, First Daughter of the House of Morrighan.

The Kingdom of Morrighan is steeped in tradition and the stories of a bygone world, but some traditions Lia can't abide. Like having to marry someone she's never met to secure a political alliance.

Fed up and ready for a new life, Lia flees to a distant village on the morning of her wedding. She settles in among the common folk, intrigued when two mysterious and handsome strangers arrive—and unaware that one is the jilted prince and the other an assassin sent to kill her. Deceptions swirl and Lia finds herself on the brink of unlocking perilous secrets—secrets that may unravel her world—even as she feels herself falling in love.
Kiss of Deception: The Remnant Chronicles #1 by Mary E. Pearson
I LOOOVED KISS OF DECEPTION, you guys. The fantasy aspect was so interesting, although I'm not entirely convinced that this IS a fantasy. (OOOOOOH!) We shall see if my suspicions are well-founded or not! But I really enjoyed this one. A LOT. I loved Princess Lia and thought she was brave and smart. And ballsy for running away from a marriage that might save her kingdom because the prince is someone she doesn't know and hasn't met. She has enemies at home and enemies abroad, but you can never really tell which character is which (well, except for the nasty Chancellor. He's obvs an enemy.)
There's kind of a triangle in KISS OF DECEPTION, but not totally, and I liked how it all played out. I believe–if I remember correctly–that I had a feeling about the outcome of this but Mary Pearson did a pretty great job of concealing the truth until the reveal. I was never 100% sure, so that made KISS OF DECEPTION a really intriguing read. Definitely looking forward to book 2.

---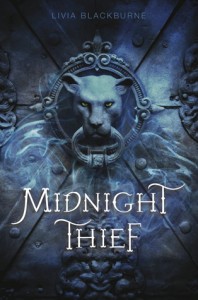 Growing up on Forge's streets has taught Kyra how to stretch a coin. And when that's not enough, her uncanny ability to scale walls and bypass guards helps her take what she needs.

But when the leader of the Assassins Guild offers Kyra a lucrative job, she hesitates. She knows how to get by on her own, and she's not sure she wants to play by his rules. But he's persistent—and darkly attractive—and Kyra can't quite resist his pull.

Tristam of Brancel is a young Palace knight on a mission. After his best friend is brutally murdered by Demon Riders, a clan of vicious warriors who ride bloodthirsty wildcats, Tristam vows to take them down. But as his investigation deepens, he finds his efforts thwarted by a talented thief, one who sneaks past Palace defenses with uncanny ease.

When a fateful raid throws Kyra and Tristam together, the two enemies realize that their best chance at survival—and vengeance—might be to join forces. And as their loyalties are tested to the breaking point, they learn a startling secret about Kyra's past that threatens to reshape both their lives.

In her arresting debut novel, Livia Blackburne creates a captivating world where intrigue prowls around every corner—and danger is a way of life.
Midnight Thief: Midnight Thief #1 by Livia Blackburne
Friends, MIDNIGHT THIEF was a super fun debut. I enjoyed myself reading it. I had feelings, I enjoyed the world-building, I loved Kyra and her loyalty to her adopted family, and her relationship with Tristam, who is as awesome as a guy can be when one of the best words you can use to describe him is "honorable." Face it, that's kind of boring. I was also going to use "nice" and "decent." But he's great; the very best personification of those words.
Any mention of the word "assassin" immediately piques my interest, so the Assassins Guild is right up my alley. Their leader is dangerous and sneaky, and when Kyra gets caught up with him, you know things are not going to end well. The way everything came together with the reveals and such was great. The truth about Kyra was not so surprising to me, and sometimes the Demon Riders seemed…cheesy? Or something? They're also pretty fierce, though, so I can get behind that for sure. So much is in ruins at the end of MIDNIGHT THIEF and I'm really looking forward to book 2.