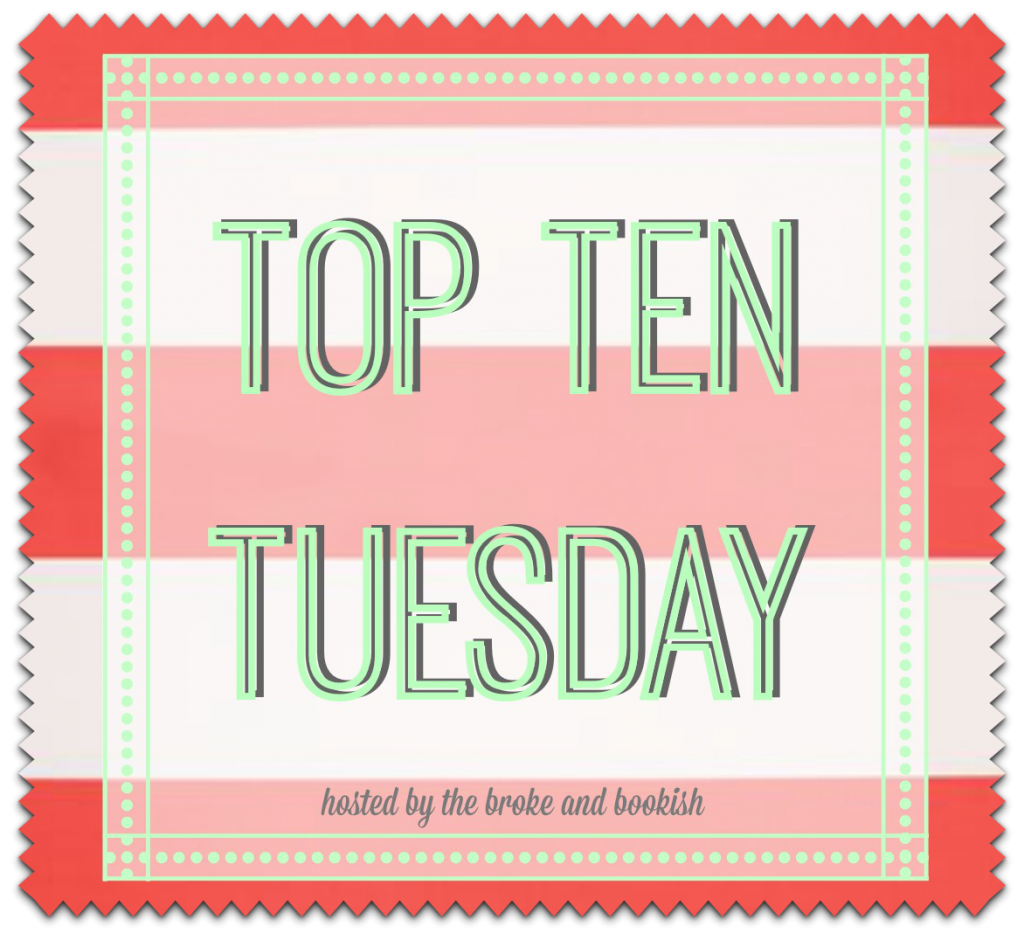 Top Ten Fantasies I Still Haven't Read Yet
I consider myself pretty well read in fantasy, you guys, but that really doesn't mean too much. This is an expansive, flooded genre (THANK THE GODS), so that means that there's always plenty left for me to get my grabby hands on when I'm looking for something new! Huzzah! Ergo, it shouldn't surprise you that I have north of 10 books on this list.
So, this is some pile, no? I AM MUCH EXCITE. I've only ever read one book by Robin McKinley (SUNSHINE), but I've always wanted to read BEAUTY and THE OUTLAWS OF SHERWOOD. Hopefully I can get to these sometime. I have the first book in The Inheritance Cycle by Christopher Paolini and it's dragons (lots of those on this list). The girls and I are reading THE SPIRIT THIEF this year so I'm stoked to get to know Eli Monpress, and Alyssa gifted me the first volume of THE SANDMAN for Christmas, so I'm DEFINITELY going to be diving into that. The Abhorsen series is one of my worst failures as a fantasy lover. I own all four books, thanks to Brittany and my own wallet; I have no more excuses. HOWL'S MOVING CASTLE by Diana Wynne Jones is another book on tap for us Gals on the Same Page–YAY! CROWN DUEL by Sherwood Smith just sounds so great and I'm almost positive that Alyssa gifted that to me as well. I'm woefully behind on Tamora Pierce books, so I'm planning on diving into The Immortals series and the Protector of the Small series this year. Mercedes Lackey and Patricia A. McKillip just in general I've never read. FAIL. Kate Forsyth is another author I've never read and she has some pretty legit sounding fantasy series. The Witches of Eileanan sounds like just the ticket. DRAGONSWOOD is, ahem, another gift from Alyssa that I've been wanting to read SO BADLY. TAM LIN because HELLO SCOTTISH FOLK TALE GIMME IT. LOLOL THE BOOK OF LOST THINGS by John Connolly. It was a gift. Can't remember who gave it to me. Pretty sure her name starts with an "A" though. Finally, the Rain Wild Chronicles by Robin Hobb because a TBR always needs more dragons, no?
Whew. I'm exhausted. But determined!