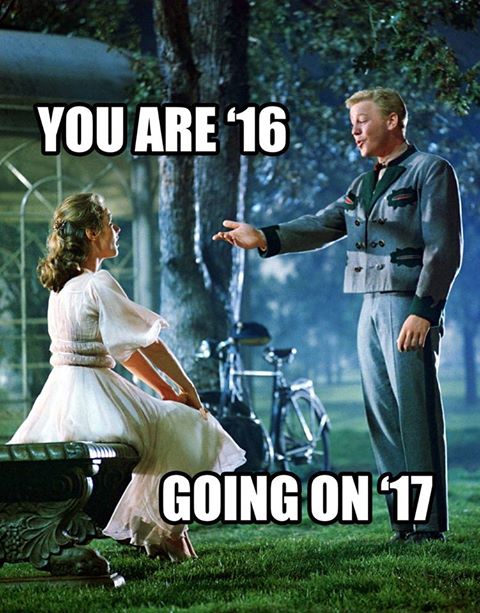 2016 Favorites + 2017 Anticipations!
(aka, What Even Is Blogging, or, In Which Amy Blogs for the First Time in Literal Months)
My dear friends. Remember those few times last year when I was like, "I feel like I'm going to start blogging again soon"? No, me either. Well, a little bit, I remember. Anyway, let's not get bogged down too much with past promises. I'm feeling like taking this new year to pick up the reins again and get back into the swing of things. I can't promise that I'll be posting every day, but I'm going to make a very real effort to post at least twice a week. I probably still won't be one for scheduling posts, because I am, at my very core, an outrageous procrastinator, but I find myself missing this space more and more. So there you have it, friends. My only New Year's resolution. Call me out if I'm falling off the wagon, k?
One hat tip: I'm listening to B.B. King's Auld Lang Syne because it's jaunty and happy and it's giving me energy and peppiness to keep my chin up this year. So, thanks to the King of the Blues and Lucille for this post.
Ok. So. In celebration of this turning of the page, I wanted to post about my favorite books from 2016 and the ones I'm looking forward to the most for this year. (Yes, I missed both of these Top Ten Tuesdays.) To the 2016 favorites we go!
It wasn't until I put this collage together that I realized so many of my favorite books for 2016 have blue-ish covers. Hmm. Not really relevant to anything.
My 2016 favorites sample from a bunch of different genres, and I'm glad. THE IMPOSTOR QUEEN was, I believe, the first book I read last year and I LOVED IT. Sarah J. Maas continues to write really complicated stories, and I'm a big fan of where things have gone in both of her series so far. GEMINA is unlike anything else I read last year. Not as gripping as ILLUMINAE, but still twisty and dangerous. The two series-enders I read last year–THE RAVEN KING and WINTER–were both amazing. I also read three debuts that started new series–THE STAR-TOUCHED QUEEN, STALKING JACK THE RIPPER, and A SHADOW BRIGHT AND BURNING–and enjoyed the shit out of those, too. All of them are excellent in their own ways. And let's not sleep on the contemps, huh? I've really come to enjoy Katie McGarry's Thunder Road series a lot, and WALK THE EDGE was really good. I reread all of the books preceding THE GOAL and WICKED SEXY LIAR and loved all of them, these new releases included. Sexy and complex and the ultimate book crack.
---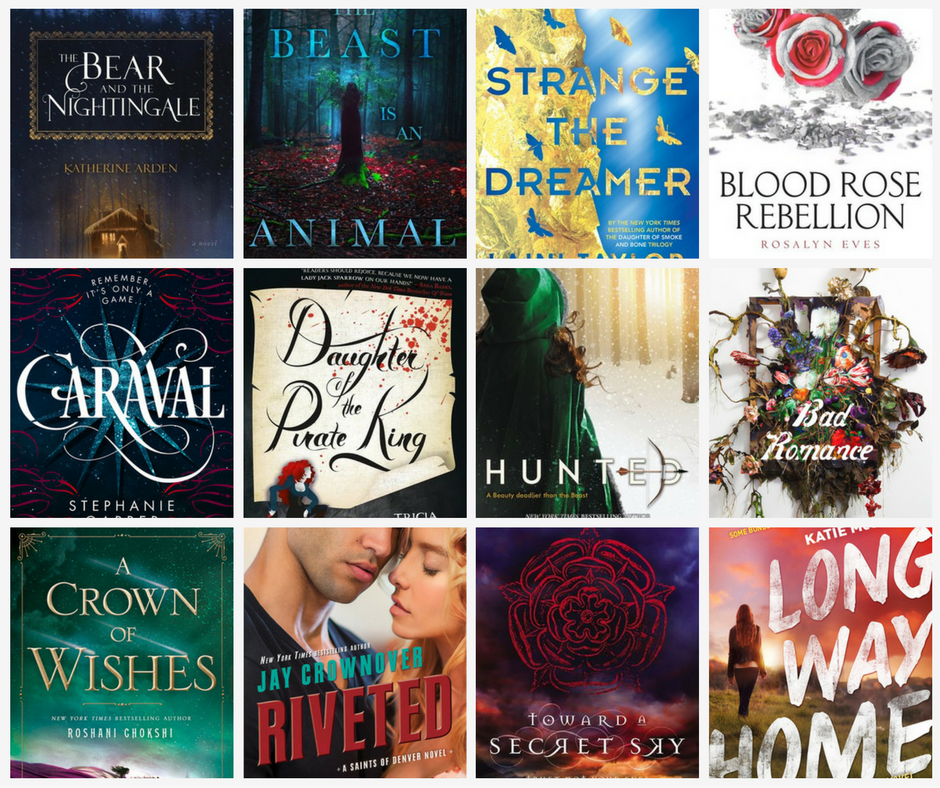 These are the books I'm most looking forward to in the earlier half of 2017. We're all over the place: Jay Crownover, the next book in the Thunder Road series, a few debuts, fantasy, historical fiction, I'm DYING for the new Laini Taylor, and I'm thinking that THE BEAR AND THE NIGHTINGALE might be one of my first reads of this year. I can't, it sounds so damn good.
Are you guys looking forward to any of these 2017 releases?