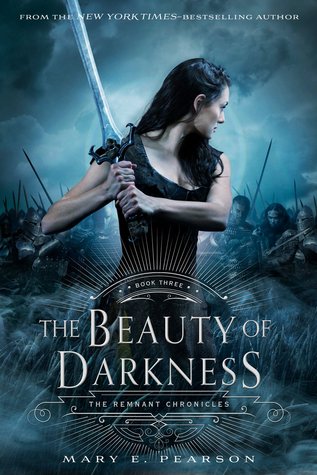 The Beauty of Darkness

by Mary E. Pearson
Series: The Remnant Chronicles #3
Published by Henry Holt and Co. on August 2, 2016
Genres: Fantasy YA, Post-Apocalyptic YA, Young Adult
Pages: 679
Format: Hardcover
Also in this series: The Heart of Betrayal
Also by this author: The Heart of Betrayal
Source: Bought it
Amazon • Barnes & Noble • Goodreads


Lia has survived Venda—but so has a great evil bent on the destruction of Morrighan. And only Lia can stop it.

With war on the horizon, Lia has no choice but to assume her role as First Daughter, as soldier—as leader. While she struggles to reach Morrighan and warn them, she finds herself at cross-purposes with Rafe and suspicious of Kaden, who has hunted her down.

In this conclusion to the Remnant Chronicles trilogy, traitors must be rooted out, sacrifices must be made, and impossible odds must be overcome as the future of every kingdom hangs in the balance.
Yeah, I know. Super late with the reading of THE BEAUTY OF DARKNESS, book 3 in the Remnant Chronicles series by Mary E. Pearson. I've been a fan of this series since I read book 1 and totally fell in love with Lia and Rafe and the mystery surrounding her escape from an arranged marriage. All the characters have come full circle, and I love how this book tied up everyone's stories. THE BEAUTY OF DARKNESS is a great conclusion.
The real standout to me in THE BEAUTY OF DARKNESS is Lia. She begins this series as a determined, if reckless, young girl who just wants to have her own voice. She's stayed true to that while also growing into a true leader, willing to sacrifice for her people and what she believes is right. After escaping Venda at the end of book 2, Lia learns to harness her gift as well as her tenacity to help Morrighan, Dalbreck, and the commoners of Venda from utter destruction at the hands of the Komizar and his accomplices. Even in the face of certain punishment, she's defiant and focused. Fist pump city.
Of course, Lia doesn't accomplish any of this by herself. Her relationships with Rafe, Kaden, and Pauline are all extremely important in THE BEAUTY OF DARKNESS for a number of different reasons. Obviously, she's got the kissy feelings with Rafe, but those remained complicated in the face of both of their responsibilities, and I appreciated that reality. Kaden has some pretty heavy things to deal with as well, and it's really nice to see him and Lia supporting each other.
Pauline has just a few POV chapters in THE BEAUTY OF DARKNESS and I'm not totally sure they are necessary, but the story that came out of them was ok. A little neat, in the end, but still ok. Probably the weakest part of the book, for me at least.
One thing that I particularly enjoyed while reading were the hints we got about the Ancients. During my read of the first book in this series, I had some ideas about where this world came from and who the Ancients might've been, and there are a few Easter eggs in THE BEAUTY OF DARKNESS that confirm my suspicions. I'm a big fan of this. I wish it was expanded on a little bit more, but it's really not what the story is about. Still, it was a fun, subtle twist.
Overall, I really enjoyed THE BEAUTY OF DARKNESS. There were a few quotes that stood out to me as being relevant to things going on in our world right now, and that always enhances the reading experience for me. This is a really solid series with great characters, character development, world-building, and writing. THE BEAUTY OF DARKNESS is almost 700 pages long and it never dragged. That's pretty excellent, if you ask me. I definitely recommend this series.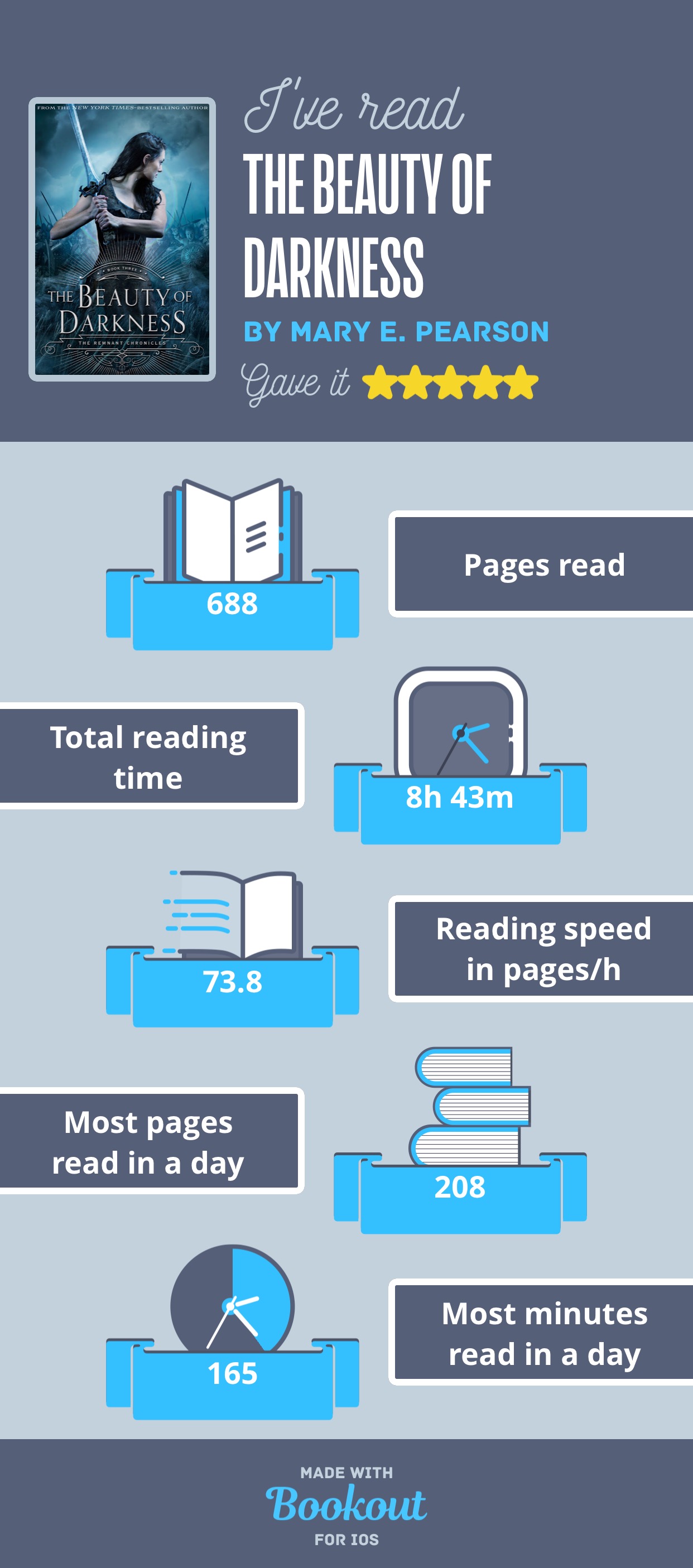 Related Posts