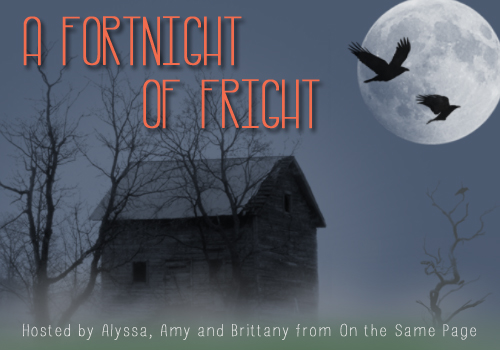 HELLOOOO and welcome, friends! It's Fortnight of Fright time!! So exciting to be hosting this with my girls, Alyssa and Brittany, again to showcase all kinds of creepy, fallish, AWESOME posts.
Speaking of which, let's get right to our first post, courtesy of Marrill from Books and Ravens (hiii, spooky name)! She's got some awesome graphic novel recommendations for us!
Hello witches and wizards!
I'm Marrill, and I have a blog called Books and Ravens. And I'm so excited for my first Fortnight of Fright! Now, I'm sure all of you are seasoned readers, so forgive me if I mess up.
Anyway, I obviously love reading. And I adore everything spooky and creepy. But I don't read many Halloween books. BUT I do love spooky graphic novels! The visuals are always so cool, and all the different ways ghosts can be drawn is fascinating. (Seriously though – there's so many).
So I decided I wanted to talk about some of my favorite graphic novels to get you in the mood for October 31st!
Here are my recommendations for getting into the Halloween spirit:

Anya's Ghost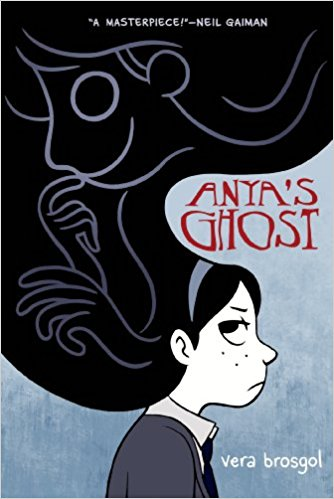 I love Vera Brosgol so much!! This is definitely not as scary as other books, in case you don't like being truly spooked. I loved Anya as a protagonist, and the character development is ace.
So Anya's Ghost is about a Russian girl who is going to an american school. She struggles with crushes, her weight, and how to deal with her heritage. She has pretty much given up on fitting in. What she needs is a friend, and she may have just found one…at the bottom of a well. A sweet girl, who looks a lot like a dandelion…and is dead. At first, she's a welcome friend to Anya, but everything isn't as it seems…and she's not who Anya thought she was.
Through the Woods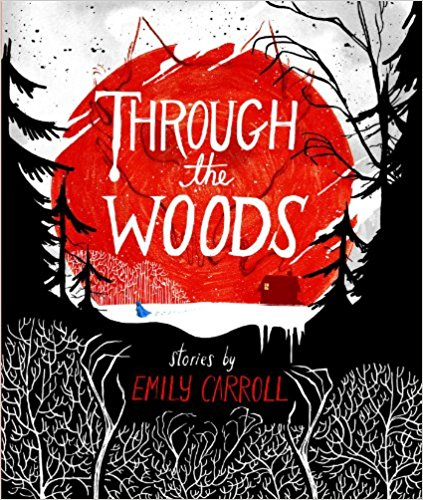 This is a recent read, and it is perfect for scares. There's five short stories, and I'm not promising that any of them end well…
These are fairy tales gone seriously wrong, where you can travel to "Our Neighbor's House"—though coming back might be a problem. Or you could be a young bride in a house that holds a terrible secret in "A Lady's Hands Are Cold." You might try to figure out what is haunting "My Friend Janna," or discover that your brother's fiancée may not be what she seems in "The Nesting Place." And of course you must revisit the horror of "His Face All Red," which I recently found out was actually a webcomic.
Mercury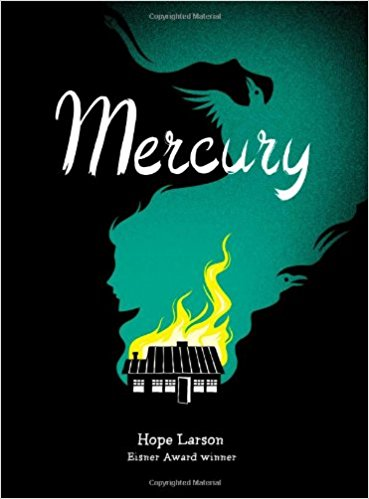 While not exactly scary, this book does have an interesting premise, and it deals with murder and some sinister forces.
The POV bounces back and forth between Tara and her ancestor, Josey. When a stranger shows up at Josey's house with a plan to make them all rich, Josey's family gladly jumps at it. But this stranger isn't all he seems, and the consequences of past actions affect Tara's life in the present.
Ghosts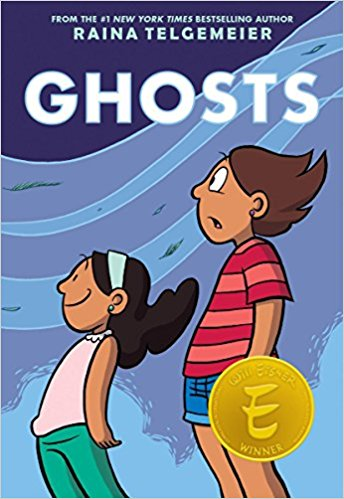 This isn't scary, but it's all about Day of the Dead, plus I adore Raina Telgemeier. This book made me tear up a little, even though I wouldn't call it a sad book. (Nothing the TFIOS. Don't worry 
) and I loved hearing more about Day of the Dead.
Okay, so Cat has just moved to Bahía de la Luna, California, with her parents, and sister Maya, who has cystic fibrosis. They moved for Maya's health, and Cat is less than excited about it. But with the help of their neighbor, they find friends in cloudy California…and not all of them are alive. Maya is all for it – but Cat certainly isn't. But she has to put aside her fears – both for herself and for her sister.
Spill Zone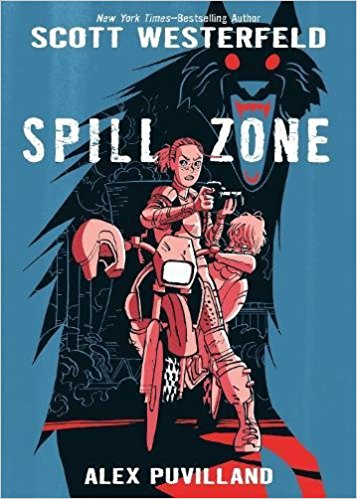 Spill Zone came out earlier this year, and it is definitely one of the best graphic novels I've read in a long time! I choose it for this list because it has some really spooky (and interesting) creatures, and the story is incredible!
This story takes place just outside of a town that has had toxic waste spilled all over it. The Spill Zone. The area has been quartered off, and the residents – that made it – have moved away, But Addison has stuck to her farm right outside of town along with her little sister, Lexa, who hasn't spoken a word since the accident. Even though it's illegal, Addison has to make money any way she can. And in this case, that means driving into the Spill Zone to take pictures of the creatures and places that the government won't let anyone see. And then selling them to the highest bidder.
---
So there are some graphic novels that may or may not get you into the Halloween mood! Thanks for reading, and I hope to chat with you on my site as well!
What are some of your favorite spooky graphic novels?