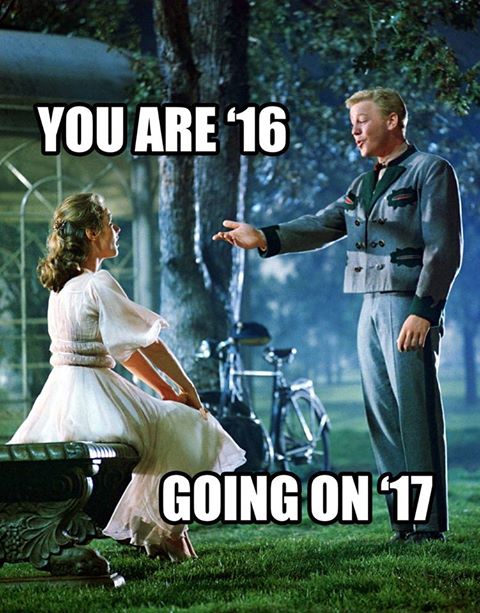 2016 Favorites + 2017 Anticipations!
(aka, What Even Is Blogging, or, In Which Amy Blogs for the First Time in Literal Months)
My dear friends. Remember those few times last year when I was like, "I feel like I'm going to start blogging again soon"? No, me either. Well, a little bit, I remember. Anyway, let's not get bogged down too much with past promises. I'm feeling like taking this new year to pick up the reins again and get back into the swing of things. I can't promise that I'll be posting every day, but I'm going to make a very real effort to post at least twice a week. I probably still won't be one for scheduling posts, because I am, at my very core, an outrageous procrastinator, but I find myself missing this space more and more. So there you have it, friends. My only New Year's resolution. Call me out if I'm falling off the wagon, k?
One hat tip: I'm listening to B.B. King's Auld Lang Syne because it's jaunty and happy and it's giving me energy and peppiness to keep my chin up this year. So, thanks to the King of the Blues and Lucille for this post.
Ok. So. In celebration of this turning of the page, I wanted to post about my favorite books from 2016 and the ones I'm looking forward to the most for this year. (Yes, I missed both of these Top Ten Tuesdays.) To the 2016 favorites we go!