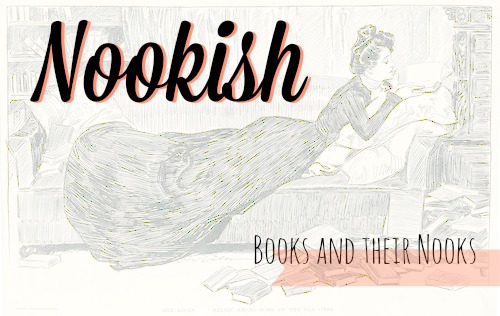 Woo! Time for the second edition of Nookish, friends! I'm going all fancy on you this month with a Royal Nook. Isn't it so pretty? Like, I want to close the curtains and curl up in it and just BE ALONE WITH MY BOOKS. Except for when my servants come to feed me grapes and refill my wine goblet. Then I can be interrupted.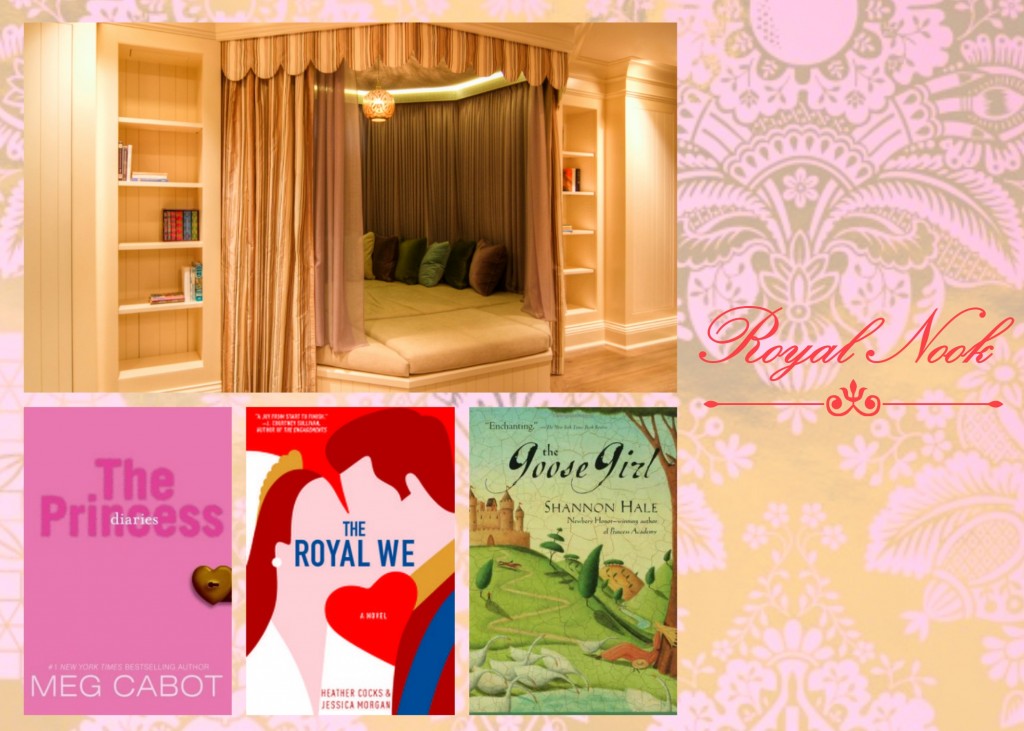 So, in truth, I've only read one of the books I'm shouting out here–THE GOOSE GIRL by Shannon Hale. It's one of my favorites. But the other two fit the theme perfectly, I think, and are two books I've been wanting to read…eventually.
THE PRINCESS DIARIES by Meg Cabot | I've seen this movie, friends, but I've never read the books. YES, I KNOW. I worry a teensy bit that this might be a little too twee or something, but that's never really stopped me before.
THE ROYAL WE by Heather Cocks & Jessica Morgan | Lots of people have been reading this one lately, and it sounds super adorbs. Nothing like a little royal romance! Also, I do love the cover.
THE GOOSE GIRL by Shannon Hale | I ADORE THIS BOOK. The language is lyrical, the setting is evocative, and the characters are well-crafted and endearing. It sometimes reads more like a middle grade than a YA, but it has such an amazing fairy tale vibe that I sometimes forget it isn't an old tale, but a newer one.