Welcome, friends, to THE TRAITOR'S KISS blog tour! I'm so excited to be a part of it and to share my very first mood board with you. This first book in The Traitor's Trilogy by Erin Beaty is an intriguing start to a series about spies, rebellion, secrets, matchmaking, and all the things (including, of course, swoons). I tried to find images that reflected all of these things and I think I didn't do too badly. I HOPE I didn't do too badly. HOPE. You'll just have to read THE TRAITOR'S KISS to see if you agree!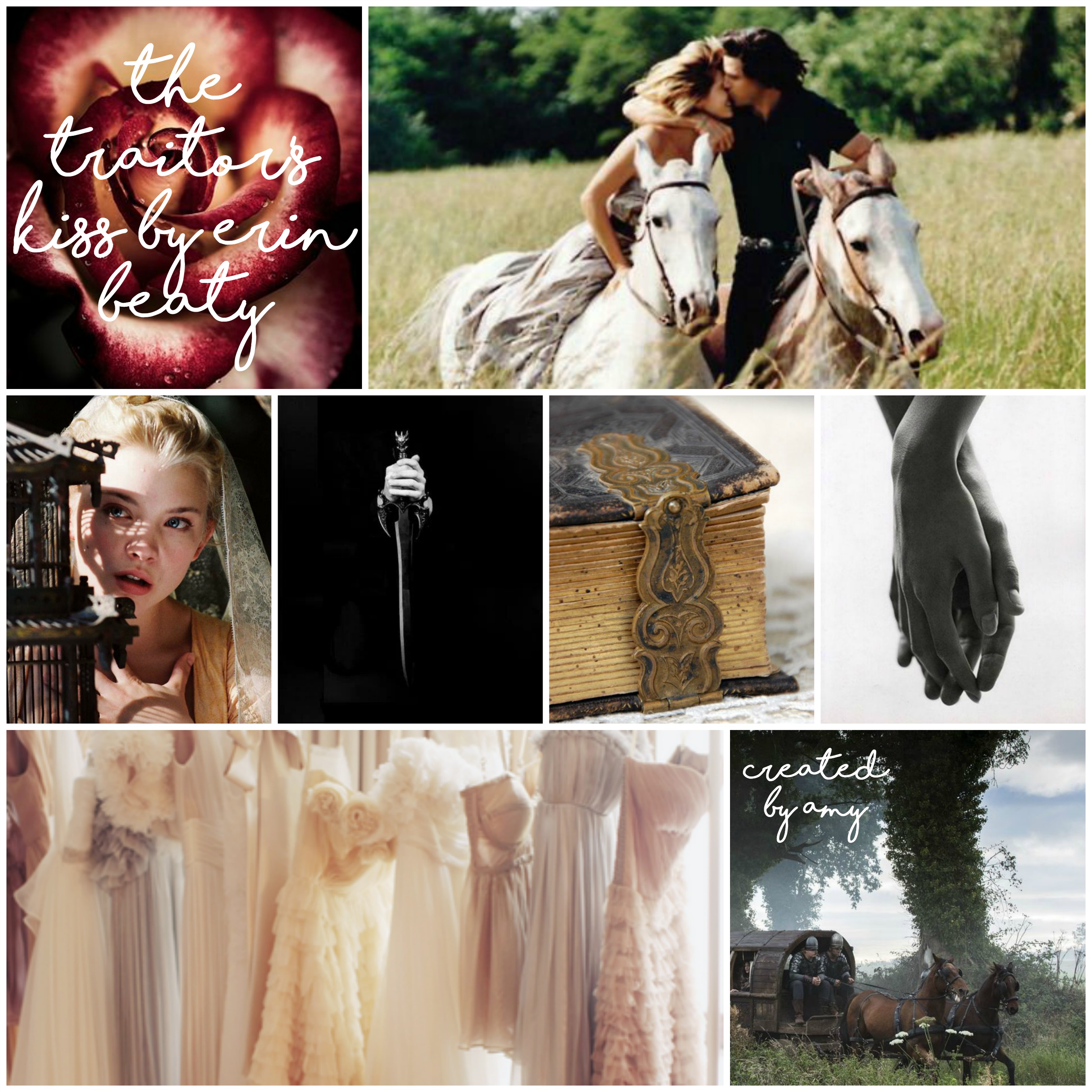 I'm a fan of the dichotomy between the knives and the gowns, and the rebellion and the fancy dinners. Not to mention the way the main character, Sage, goes from wearing pants and riding horses to dressing up to mingle better with the ladies on their way to be matched. That doesn't necessarily go very smoothly for her, though, which leads me to my secret phrase!

Check out all the other stops on the tour for more secret phrases! They're out of order, so make like Sage and see if you can piece them together!